Stud farm in Vannes, livery stable Domaine de Coët Bihan, Morbihan, Bretagne
The stud farm of Coët Bihan was originally created to breed horses destined for sports. It is located on a 14hectare property of fields, moors and woodlands. It can accomodate up to 15 horses and ponies.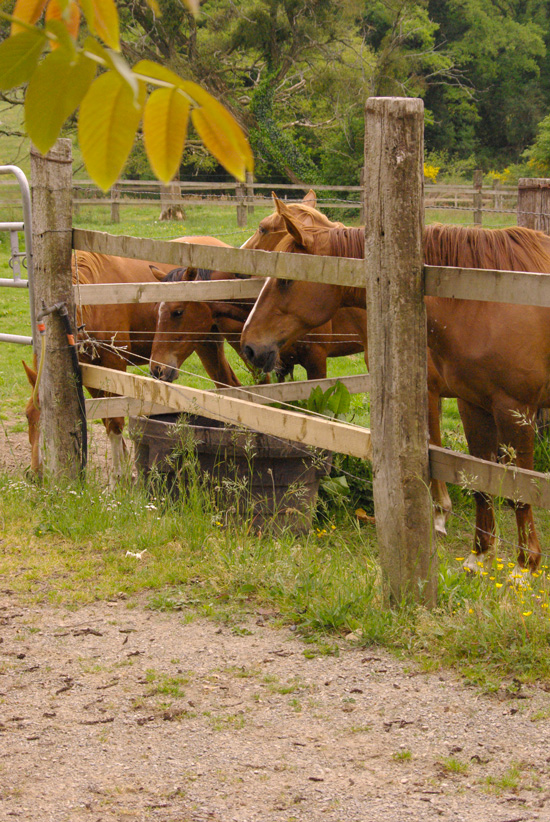 The stud takes horses and ponies at livery
We keep horses and ponies at livery and the owners have the facility of a sand training ring. It is also possible to go riding in and from the Domaine on dozens of kilometers of marked trails. The stud farm is very well located and benefits from a green natural coppice environment. The city center of Vannes is only 10 minutes away.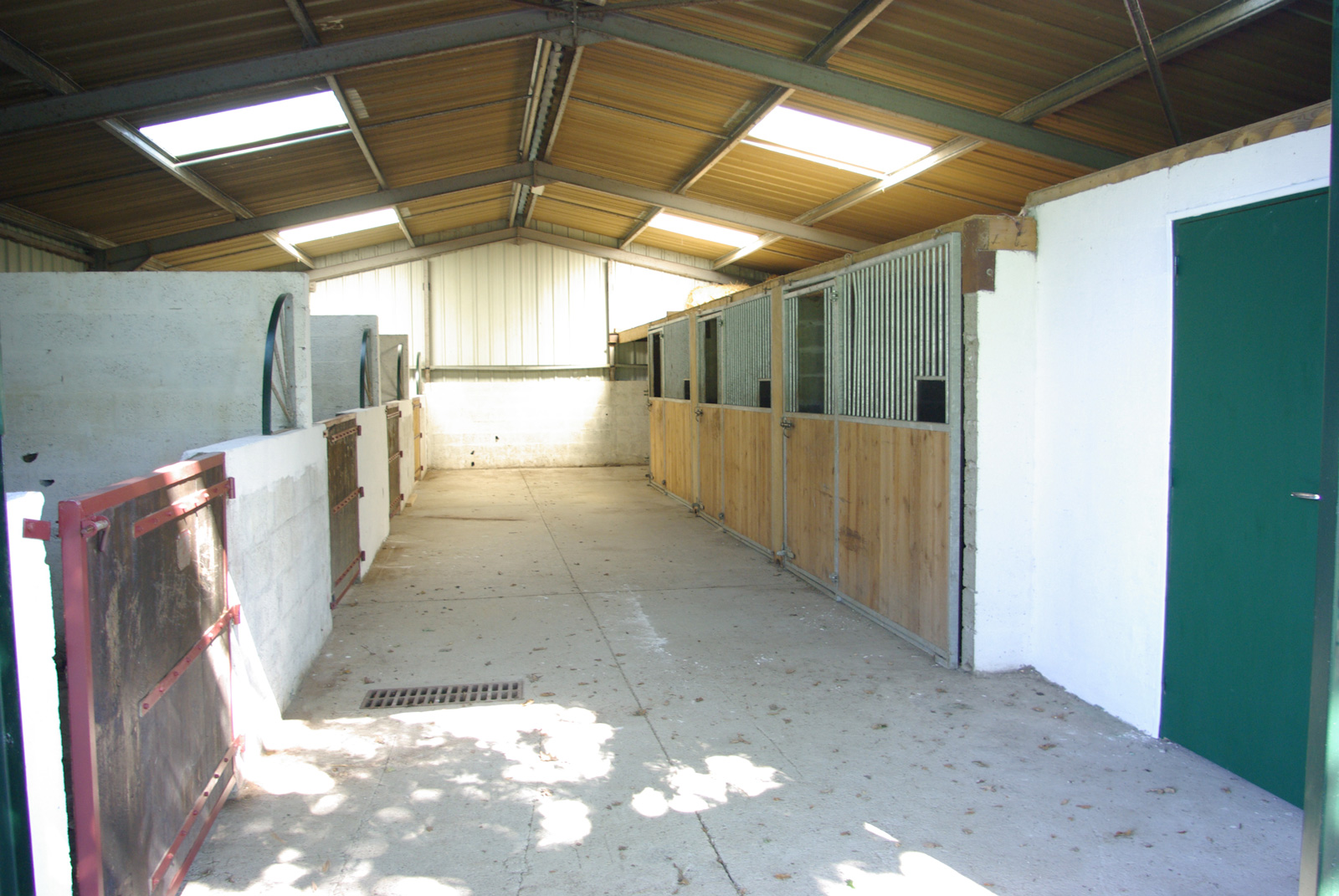 Adapted equipment
We also have a fenced sand ring (70 x 30 meters) ideal for training and exercising horses and ponies.The horses and ponies kept at livery can be put out to pasture full time or part time, or stay in the stables. Our facilities are adapted for horses and ponies that participate in competitions or treks, during gestation, convalescence or rest and brood mares. Recognized equine professionals such as veterinarians, farriers, osteopaths, podiatrists, dentists or instructors are all available in the area for onsite visits.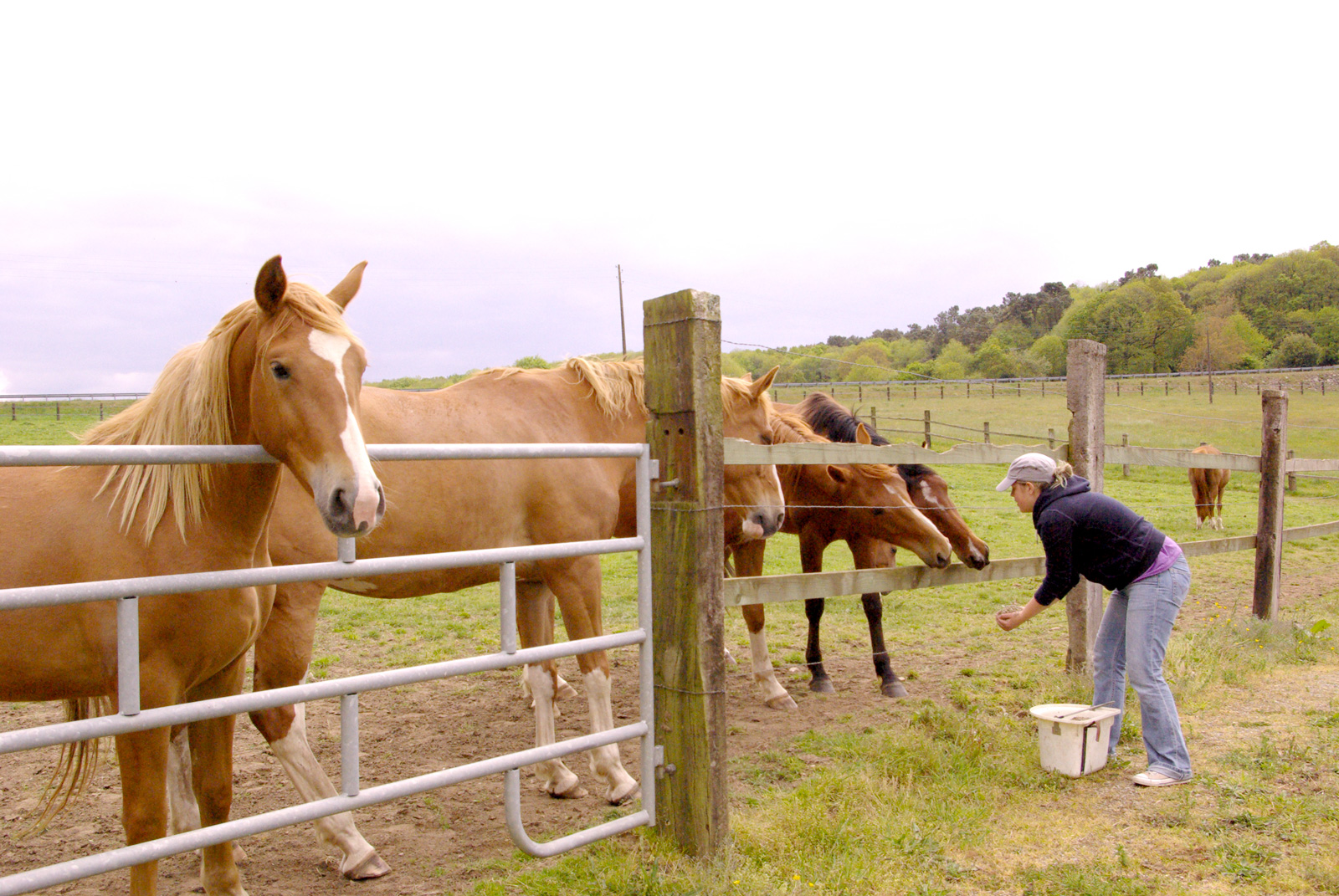 How we work
hort stays are accepted and especially for horses whose owners have booked a room in the guest house. Horse trailers can be parked for free in a dedicated closed space for short stays. This service is charged at 10€/month inclusive of all tax for long stays. We do not accept ungelded stallions.There are more than 2kms of tracks on the property, and dozens of kilometers of public trails are easily accessible from the property (a map can be provided
Activities and leisure
The Gulf of Morbihan, a natural jewel, a maritime setting, the Domaine de Coët Bihan team is there to advise you throughout your stay.
The guest house
You will be able to welcome you comfortably in an idyllic setting in all seasons, come and relax and discover during your holidays, sports and / or cultural or also the time of a professional stay
Book your stay now (2 nights minimum):
Use our form to book your stay,
We will confirm your reservation as soon as possible